We take the science and the action to you!
We decided that getting smart about green energy was not enough. We wanted to take the science and action to you! What we can do for you….
  •  Resources  •  Activities  •  Ideas!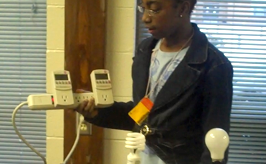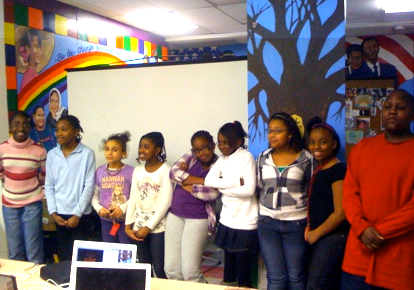 Teacher Resources
Green Energy Technologies Unit Plans for use in after school programs. Each unit plan contains:
A 12 week authentic investigation around a driving question that covers core ideas and practices in science, engineering and IT
Individual lessons plans & student activity sheets
Recommendations for & examples of cybertools youth can create to educate others!
Downloadable Units
Conservation & Efficiency
Energy Crisis!: An investigation into electrical production and consumption; and how these are impacted by policies and practices
Complete Streets: An investigation into modes of transportation in the city using GIS to map access & impact of complete streets
LEED-certified building design: Investigating how and why a new green roof supports environmental sustainability, and the design-based decisions that support such work. Synthesizes ideas across energy conversation and efficiency.
Alternative Energy
Powering the City!: An investigation into alternative energy through the design of a hybrid power plant.
Cars of the Future: An investigation into the design of alternatively powered vehicles and their environmental impacts
Designing Fuel cell cars: An investigation how engineers leverage cutting edge research in fuel cells to design new environmentally friendly cars. Synthesizes ideas across alternative energy.